Welcome To Our Department
The HOD's Welcome Address

Political Science is a social science discipline concerned with the study of the state, government and politics. Aristotle defined it as the study of the state. It deals extensively with the theory and practice of politics, and the analysis of political systems and political behaviour.
The Department houses scholars in different aspects of Political Science, specialising in areas as diverse as political behaviour, political theory, comparative politics, international relations, governance, public administration, gender studies, conflict, e.t.c. Members of staff in the Department have made, and continue to make, meaningful impact in their teaching, research and community engagements, both within and outside Nigeria.
At the moment, the Department coordinates two undergraduate and three postgraduate degree programmes. These are:
B.Sc. Political Science
B.Sc. Politics, Philosophy and Economics (PPE)
Master in Political Science (MPS)
M.Sc. Political Science (with thesis)
PhD Political Science
For further information on our programmes, including entry requirements, kindly click this link. 
D. T. Agbalajobi, PhD
Ag. Head of Department
Departmental News
February 24, 2023
In this article published under a Creative Commons Licence by the Australian Outlook,…
December 22, 2022
Department of Political Science celebrates new professors The stock of staff in the…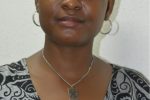 August 2, 2022
The Management of the Obafemi Awolowo University has announced the appointment of a…
Upcoming Events
No Events Available